Welcome to our WordPress Website Development Agency's Frequently Asked Questions (FAQ) page! At Logo Motion Graphics, we understand that choosing the right platform for your website is a crucial decision. WordPress has emerged as a leading choice for businesses and individuals alike, thanks to its versatility, user-friendliness, and robust features.
To address any queries you might have about WordPress and our services, we have compiled this comprehensive FAQ section. Whether you're curious about our development process, security measures, or customization options, you'll find detailed answers here. Read on to discover why WordPress is the preferred platform for countless successful websites and how our expertise can bring your vision to life.
1. Why is WordPress a popular choice for website development among businesses of all sizes?
WordPress is popular because of its user-friendly interface, extensive customization options, and scalability, making it suitable for small businesses, and large enterprises, WordPress is the best for SEO, and everything in between.
2. How does WordPress compare to other website development platforms in terms of flexibility and customization?
WordPress stands out for its flexibility and customization capabilities. With thousands of themes, plugins, and a robust developer community, WordPress allows businesses to create unique and tailored websites to match their branding and functionality requirements.
3. What makes WordPress SEO-friendly, and how does it benefit website owners?
WordPress is designed with SEO in mind. It generates clean and semantic code, offers SEO plugins like Yoast SEO, and supports mobile-friendly designs. These features make it easier for websites to rank higher on search engine results pages, driving organic traffic.
4. How does WordPress enhance user experience for website visitors?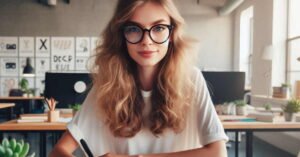 WordPress websites can be optimized for a seamless user experience. Its intuitive backend makes content management easy for website owners, while the front end offers responsive designs, fast loading times, and interactive elements, ensuring a positive experience for visitors.
5. Can you elaborate on the security features of WordPress and how it protects websites from cyber threats?
WordPress has a robust security architecture. It regularly updates its core software to patch vulnerabilities, offers secure login features, supports SSL certificates, and provides various security plugins. These measures protect websites from common cyber threats such as malware attacks and hacking attempts.
6. Why is WordPress considered cost-effective for website development?
WordPress operates on an open-source basis, making it freely accessible to users. Businesses can save significantly on software costs. Additionally, the vast selection of free and premium themes and plugins reduces development time and costs, making WordPress an affordable choice for website development.
7. How does WordPress enable easy content management for non-technical users? FAQ
WordPress features a user-friendly editor that allows non-technical users to create and manage content effortlessly. Its WYSIWYG (What You See Is What You Get) editor resembles familiar word processing software, making it simple for anyone to add text, images, videos, and other multimedia elements to their website.
8. What role does the WordPress community play in the platform's success, and how does it benefit website owners?
The WordPress community is vast and active, comprising developers, designers, bloggers, and users worldwide. This community-driven ecosystem results in continuous improvements, extensive documentation, and a wealth of plugins and themes. Website owners benefit from this collaborative environment by having access to a wealth of resources and support.
9. How does WordPress support multimedia content, such as videos and podcasts, on websites?
WordPress has built-in support for multimedia content. Users can easily embed videos, audio files, and other multimedia elements from platforms like YouTube, Vimeo, and SoundCloud. Additionally, there are plugins available for enhanced multimedia management, making it an ideal choice for content-rich websites.
10. What kind of e-commerce solutions does WordPress offer, and how can businesses leverage them to create online stores?
WordPress offers various e-commerce plugins, such as WooCommerce, that transform WordPress websites into powerful online stores. These plugins provide features like product listings, shopping carts, secure payment gateways, and inventory management, enabling businesses to create and manage their online shops efficiently.
11. What services does your agency offer?
We specialize in building high-quality WordPress websites tailored to meet the unique needs of our clients. Our services include custom WordPress website development, theme customization, plugin development, website redesign, and ongoing maintenance and support.
12. Why should I choose your agency for my WordPress website development needs?
We have a team of experienced and skilled WordPress developers who are passionate about creating visually appealing and functional websites. We offer personalized solutions, adhere to best practices, and prioritize customer satisfaction. Our focus is on delivering websites that not only look great but also perform seamlessly.
13. Can you design a unique and customized WordPress website for my business?
Absolutely! We understand the importance of having a website that reflects your brand identity. Our team will work closely with you to understand your business goals and design a custom WordPress website tailored to your specific requirements. We believe in creating unique and visually appealing websites that leave a lasting impression on your visitors.
14. Do you offer responsive design for WordPress websites?
Yes, all the websites we develop are fully responsive. We ensure that your website is accessible and functions perfectly across various devices and screen sizes, including smartphones, tablets, and desktops. A responsive design is essential for providing a seamless user experience and improving your website's search engine rankings. Building authority of your website WordPress is the best option.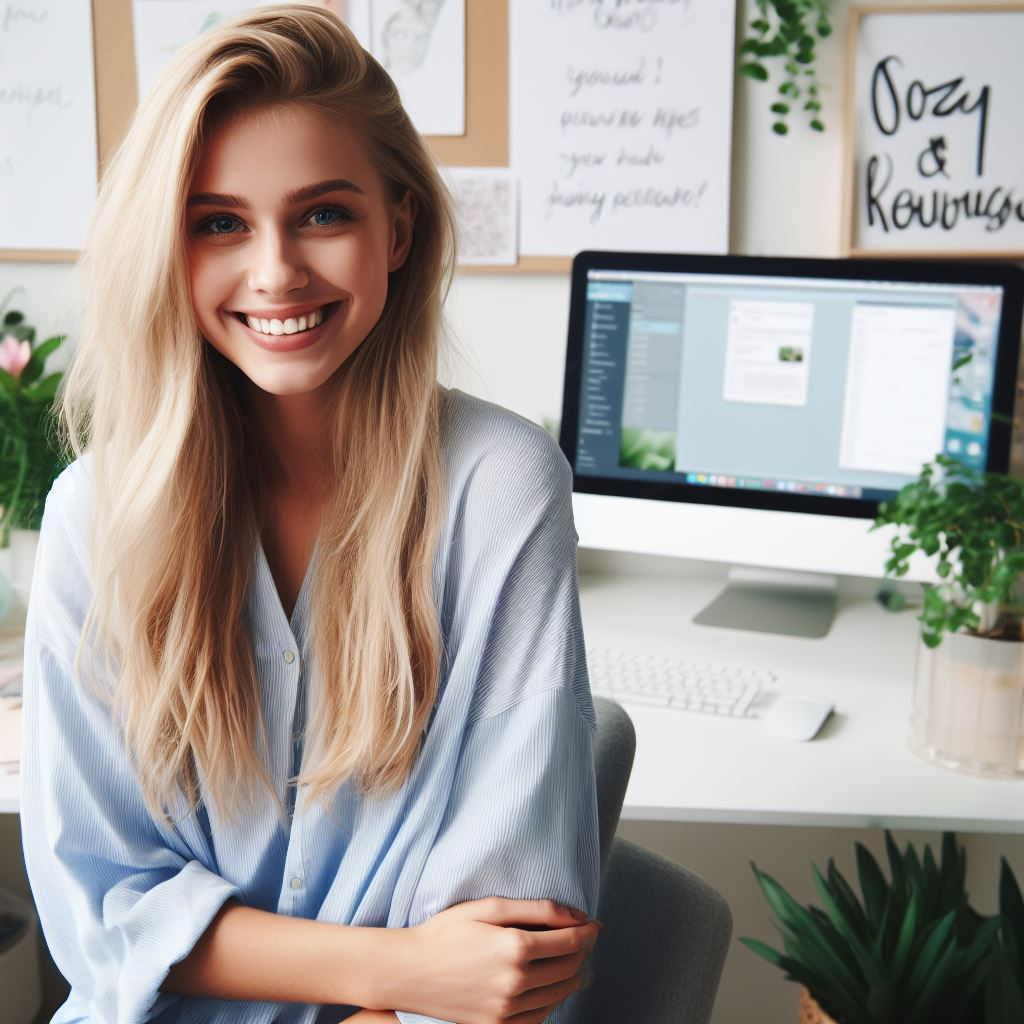 15. Can you optimize my WordPress website for search engines (SEO)?
Absolutely! We follow SEO best practices during the development process to ensure that your website is search engine-friendly. We optimize on-page elements, enhance website speed, and implement other SEO techniques to improve your website's visibility on search engine results pages (SERPs).
16. What about website security? FAQ How do you ensure my WordPress website is secure?
We take website security seriously. We follow WordPress security best practices and implement robust security measures to protect your website from potential threats. This includes regular software updates, secure coding practices, SSL implementation, firewall setup, and more. Additionally, we can recommend and configure security plugins to enhance your website's security further.
17. Is it possible to transfer my current WordPress.org website to the WordPress platform?
Yes, we offer website migration services. FAQ Whether you have a website on another platform or an older version of WordPress, our team can seamlessly migrate your content, images, and other data to the latest version of WordPress. We ensure a smooth transition with minimal downtime and data loss.
18. What kind of ongoing support and maintenance services do you provide?
We offer various support and maintenance packages to cater to your needs. Our services include regular backups, security monitoring, plugin updates, content updates, troubleshooting, and technical support. We ensure that your WordPress website is up-to-date, secure, and performing optimally at all times.
19. How long does it take to build a WordPress website?
The timeline for building a WordPress website can vary depending on the complexity of the project, the features required, and your specific needs. We will provide you with a detailed project timeline after discussing your requirements. We strive to deliver high-quality websites within reasonable timeframes.
20. What is the cost of building a WordPress website with your agency?
The cost of building a WordPress website depends on several factors, including the scope of the project, features, customization requirements, and complexity. We offer competitive pricing and provide customized quotes based on your specific needs. Contact us for a free consultation, and we will be happy to provide you with a detailed quote tailored to your project requirements.
Conclusion: Transforming Ideas into Exceptional Websites
We hope this FAQ page has provided valuable insights into the world of WordPress website development and our agency's approach to crafting exceptional online experiences. At Logo Motion Graphics, we are passionate about leveraging the power of WordPress to create websites that not only meet but exceed our clients' expectations. Whether you're a small business owner, an entrepreneur, or a large enterprise, we believe in empowering your digital presence with innovative and tailored solutions.
If you have any further questions or if you're ready to embark on your WordPress website journey, don't hesitate to reach out to us. Our dedicated team of experienced developers and designers is here to assist you every step of the way. Thank you for considering Logo Motion Graphics as your WordPress website development partner. We look forward to the opportunity of working with you and turning your online aspirations into reality.